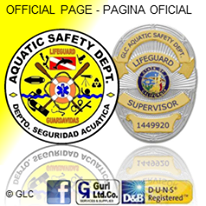 Crime Reporting Recommendation
by Guri Sejzer of the Aquatic Safety Department

We recommend you let your members know that next time one of them witnesses a robbery and/or someone stealing property from a docked, moored or anchored vessel to call the general emergency telephone number 0-6-6 (which next year will switch to 9-1-1) instead of calling the Port Captain (Capitanía de Puerto) or the Naval Base.
If the 0-6-6 (soon to be 9-1-1) dispatcher feels the incident falls under SCT DGMM ReMaFe (Secretaría de Comunicaciones y Transportes, Dirección General de Marina Mercante, Depto. de Resguardo Marítimo Federal - Communications & Transportation Secretariat, Merchant Marine General Directorate, Federal Maritime Enforcement Dept.) and/or SeMar (Secretaría de Marina - Navy Secretariat), the 0-6-6 dispatcher will refer the emergency call to the proper authority.


Remember, there are no harbor patrols (patrullas de embarcaderos), harbor masters (maestres de embarcadero) or coast guard (guardia costera) in Mexico. The police powers the port captains have are limited to non, and they should be considered almost a purely administrative federal agency. (Also, soon all port captains will switch from being under SCT to being under SeMar -the Mexican Navy).
So... When a robbery or other crime is witnessed within cellphone service areas by a member of your club, he/she should call the emergency number, which again, is 0-6-6 (soon to be 9-1-1). And let the C4 dispatcher decide whose jurisdiction is it and who to call.
The same applies for medical emergencies that don´t involve a water rescue and are within cell phone service area, don´t waste time calling the port captain or the ENSAR (Estación Naval de Búsqueda Y Rescate - Naval Search And Rescue Station), simply call 0-6-6.
The amount of time wasted calling the different government agencies, which in most cases want to pass the ball to a different agency, is ridiculous. Not to mention the over use of Marine VHF radio channels for non-life threatening incidents.

If you require consultancy, training and technical translation services or have any questions, feel free to contact us:
GLC Aquatic Safety Dept. /GLC Depto. Seguridad Acuática
Phone: +52 (612) 122-8950
Email: info@AquaticSafetyDept.com (for English)
Email: info@DeptoSeguridadAcuatica.com (for Spanish)
Marine VHF: Ch. 16 ("ASD Lifeguards" / "DSA Guardavidas")

Saludos, Guri Sejzer
www.facebook.com/AquaticSafetyDept.Depto.SeguridadAcuatica