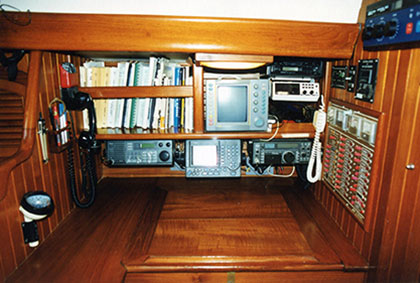 VHF Radio Information
The La Paz Port Captain has assigned VHF  channel 22a to Club Cruceros and the cruising  fleet as the local hailing channel.
After  contacting your party switch to another  channel for conversation. While out in the  islands or away from La Paz continue to switch  to another channel after hailing as the signal  travels.
Avoid conversations on these channels:
09 Pemex
10 Mexican Navy
11 Mexican Navy
14 La Paz Port Captain
16 International Hailing Channel
22a La Paz Cruiser Hailing Channel
72 Local Fishermen
74 La Paz Ferry Terminal
83 Immigration
88 Customs
24-28 Duplex
84-87 Duplex
Duplex channels may be used  if the party being called has  duplex capabilities.