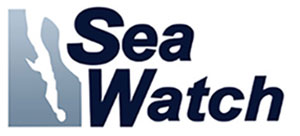 SeaWatch
In 1993, Mike McGettigan along with a group concerned with the rapidly declining fish populations in the Sea of Cortez founded SeaWatch. Since then they have initiated, petitioned and gotten regulations enacted that prohibit use of compressed air for any fish extraction in all Mexico's ocean waters. In 2009, SeaWatch working with local supporters initiated citizen driven vigilance to stop illegal fishing that was taking 20 tons of fish each night/day from the Bay of La Paz. In 2016 SeaWatch initiated and is funding a very successful campaign to help the fisheries recover in the Bay of La Paz and at Archipelago Espiritu Santo.
In the last 20 years all the Sea of Cortez has seen dramatic declines in its reefs and reef fisheries. Only one place has reversed that trend and seen amazing increases in reef fish populations - "Cabo Pulmo" This video is the story of a campaign at Archipelago Espiritu Santo National Park near La Paz that is duplicating the amazing fisheries recovery that has taken place at Cabo Pulmo.
Efforts currently supported by SeaWatch are:
Espiritu Santo es Parte de Ti a local, grassroots campaign to restore the depleted reefs and reef fish in Espiritu Santo National Park by creating community pride and advocacy, promoting good practices and eliminating illegal fishing in the park.
ROC a citizen-driven vigilance program to stop the illegal fishing by pistoleros at night and encerradores by day.
SeaWatch supports those that are making a difference in the
Marine Park at Espiritu Santo Island and in the bay of La Paz.



If you would prefer you may donate by check mailed to this address:

SeaWatch, Inc.
PO Box 11679
Portland, OR 97211
503-616-4421

SeaWatch, Inc is a US 501 (c)(3) tax deductible corporation






/article>