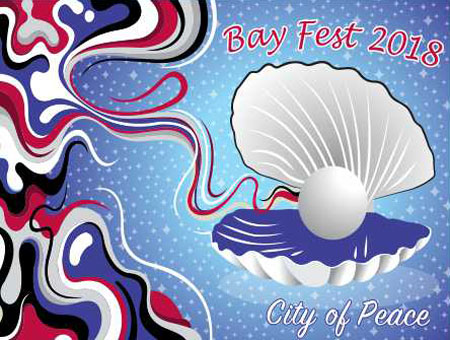 Bay Fest 2018
April 11-15
This is the 30th year since the formation of Club Cruceros and there is no better way to celebrate than at the fun filled Club Cruceros Bay Fest.
We start Wednesday April 11 with the Dinghy Poker Run and hot dogs & beer at the clubhouse. Thursday is the big Veleros de Baja kick off "Rock to the Dock" sailboat race from Roca Lobo to the Municipal Pier downtown, with wine tasting that evening at the club house. Friday starts with the seminars, workshops and other fun activities. Throughout the weekend there are lots of table games to play, including dominoes, cribbage, and rummy. Darts and horseshoes are another favorite at Bay Fest. Both Friday and Saturday nights will have a happy hour followed by dinner and music.
The Volleyball team will start practice in March so please come practice if you want to play in the games on Saturday. Also on Saturday, Marta (owner of La Costa Restaurant) treats the fleet to a Mexican style birthday party for her grandson complete with food and piñata. Be sure to bring the kids!
Sunday is the bocce ball tournament and the chili cook-off. The chili will be judged by anyone who wants a sample, both on flavor and presentation. Every night there will be raffle prizes with a Grand prize drawing of 50% of the raffle money at the end of the awards ceremony Sunday afternoon.
The Schedule
We will post the event schedule on this page so check back! An example of the timing of the events is here 2017 Bayfest Schedule.
The Rules
The following links explain the rules for some of the games at Bayfest:
Past Bayfests
Check out the photo albums from past Bay Fest events:
See you there!
Listen to the morning VHF net at 8 am on channel 22 for up to date information just prior.