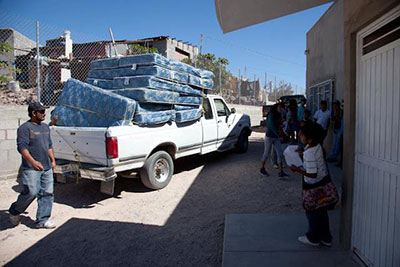 Camas para los niños (Beds for Kids)
Beds for Kids is a local project, run by a small group of volunteers who distribute mattresses and bedding to impoverished families in the colonias. To date we have delivered more than 160 used mattresses and approximately 300 blankets to needy kids. Sadly, there are many more who are still sleeping on the ground, or sharing a tiny cot with their parents or siblings.
To donate funds or bedding, please contact Al Marchand, Sheryl Hamilton or visit the Beds for Kids facebook page.