Read The Latest News...
---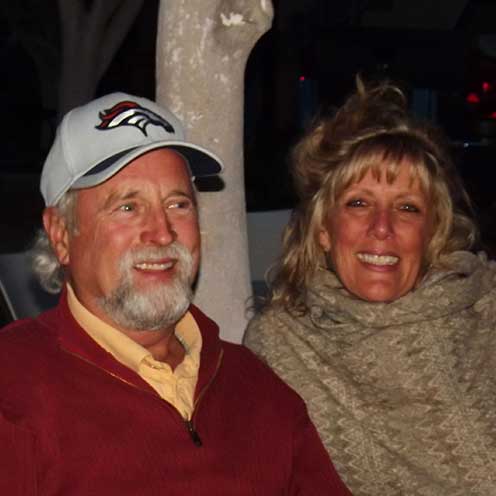 Super Bowl Club Cruceros Style!
The Super Bowl Party was a huge sucess. Outside at the clubhouse and complete with big screen projected TV, barbeque, pot luck, and tailgates. To add a little Mexican twist a Super Bowl pinata bashing rounded out the evening. Check out the photos here...
---

Cruising the Sea of Cortez
Compiled by Alex and Sue on MV Maitairoa from personal experiences and the knowledge base of many cruisers over the years. The Sea of Cortez, also known as the 'Gulf of California', is amazing in so many different ways. From the abundance of sea life to the clarity of the waters, the Sea of Cortez is host to amazing fishing, scuba diving, beautiful views, and more. The late legendary diver Jacques Cousteau once Read More...
---

2016 Charity Fashion Show
On January 9, 2016 Club Cruceros held their first Charity Fashion Show and to our wonder it was a huge success! When we first started to put this event together we dreamed of maybe 40 attendees, 93 ladies enjoyed the day with us! A delicious luncheon was served to all by Marta and her Crew at La Costa restaurant. We had 14 models Read More...
---

Charity Beach Party Photos
Tom Ireton has done it again and taken some great photos of the January 16 Charity Beach Party. If you would like to send Tom a thank you note please click here and send him an email. To visit the Club Cruceros photo gallery and see the photos Click Here...
---

The Whale Sharks of La Paz
The whale shark, while not a whale, is definitely a shark which is a fish. Whale sharks are the largest fish in the world growing up to 40 feet long and weighing up to 47,000 pounds. Although massive, these gentle marine giants are not dangerous to divers, snorkelers and swimmers and eat only tiny plankton and krill Read More...
---

Letters to Santa
by Julie Martinelli/Voyager with help from Charles Moorhead/Shadowfax
Several Club Cruceros members belong to Club Rotario Bahia de La Paz. One of their annual projects is to collect letters to Santa Claus written by boarding school children from the ranchos/fishing villages north of La Paz. Read More...
---
FANLAP Says Thanks
The major fundraising event for FANLAP is our annual Subasta.  We feel it is very important to offer members of the community the opportunity to purchase quality used clothing and other items at a reasonable price.  This has been an annual event where moms and dads bring their children... Read More
---

Mexican Nautical Paper Charts
Order your charts through Club Cruceros
In 2006 the Mexican government updated their nautical charts. Periodically or as demand requires Club Cruceros will order the Mexican nautical paper charts for members of the fleet Read More...
---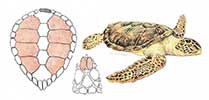 Be a Sea Turtle Spotter
All of the marine sea turtle populations  in  Baja California Sur are listed as  endangered by Mexico and by the U.S. Fish and Wildlife Service . With your help scientists can map out sea turtle distribution and identify high priority Read More...
---
Download the Updated DVD List
The Club Cruceros DVD Database has been updated! Download the .pdf of almost 3,000 DVDs of movies and shows available for club members to borrow.