Read The Latest News...
2016-2017 Elected Officers
The Club Cruceros Nominations and Elections Committee officiated over the vote on April 21, 2016. Congratulations to the following members of the Board of Directors for the 2016 - 2017 season: Commodore - Richard Tripp - M/V Toloache Read more...
---
A Little Ditty of Boat Names
77 Boat Names - April 2015 - If you use your IRISH DIPLOMACY you may REALIZE that TUCAN PLAY - BETWEEN THE SHEETS with MY TYROA in HOTEL CALIFORNIA. It started out a FANTACY Read more...
---

Bayfest Photos
A big thank you goes out to Tom Ireton for taking the time to take these fabulous photos of Bayfest. If you run into Tom be sure to tell him thanks! See the photos here ...
---

St. Patrick's Day
The wearin' of the green abounded at the Club Cruceros annual St Patrick's Day dinner and dance. The Club Cruceros board members served up a feast. Thanks to all those who volunteered their time to put this event on. Check out the photos here...
---

Bay Fest  2016 March 31 - April 3
Bay Fest is a 4 day event held annually in early April. It is mostly land based with seminars, workshops, parties, dinners, dances, games and sports. Something for everyone. Most seminars, workshops and games require you to sign up in advance. Some events and seminars are limited in the number of people they can accommodate. Scroll down here to see the schedule... 
---

Valentine's Dinner & Dance
Another wonderful dinner put on at The La Costa Restaurant.  That Marta really knows how to put on a feast. The decorations and table favors were an elegant touch. Thanks to Tom Ireton for these photos...
---
Valentine Race Photos
It was a great turnout for the Veleros de Baja Valentine Race from Roca Lobos to the Municipal Pier. The Baja Ferry caused a little ruckus with the fleet as did the fluky wind at the dog leg entering the channel. Good Times! Lots of photos here...
---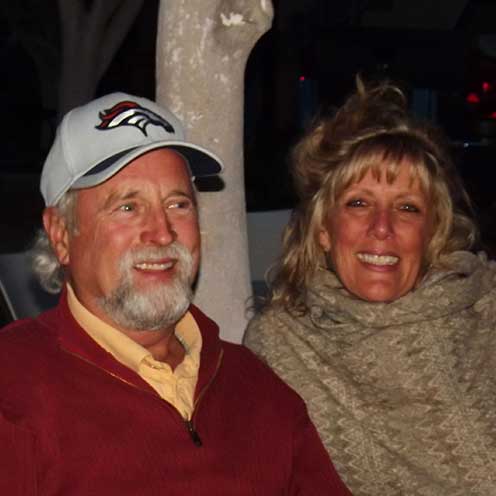 Super Bowl Club Cruceros Style!
The Super Bowl Party was a huge success. Outside at the clubhouse and complete with big screen projected TV, barbecue, pot luck, and tailgates. To add a little Mexican twist a Super Bowl piñata bashing rounded out the evening. Check out the photos here...
---

Cruising the Sea of Cortez
Compiled by Alex and Sue on MV Maitairoa from personal experiences and the knowledge base of many cruisers over the years. The Sea of Cortez, also known as the 'Gulf of California', is amazing in so many different ways. From the abundance of sea life to the clarity of the waters, the Sea of Cortez is host to amazing fishing, scuba diving, beautiful views, and more. The late legendary diver Jacques Cousteau once Read More...
---

2016 Charity Fashion Show
On January 9, 2016 Club Cruceros held their first Charity Fashion Show and to our wonder it was a huge success! When we first started to put this event together we dreamed of maybe 40 attendees, 93 ladies enjoyed the day with us! A delicious luncheon was served to all by Marta and her Crew at La Costa restaurant. We had 14 models Read More...
---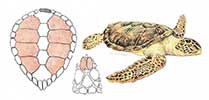 Be a Sea Turtle Spotter
All of the marine sea turtle populations  in  Baja California Sur are listed as  endangered by Mexico and by the U.S. Fish and Wildlife Service . With your help scientists can map out sea turtle distribution and identify high priority Read More...
---
Download the Updated DVD List
The Club Cruceros DVD Database has been updated! Download the .pdf of almost 3,000 DVDs of movies and shows available for club members to borrow.